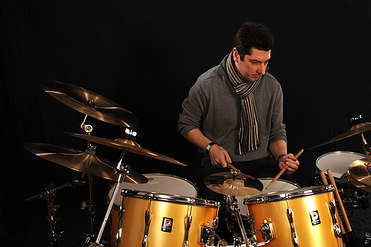 Have you ever wished that you didn't have to take your son or daughter for there drum lessons during the dark winter nights, Then you don't have to since 2005 if you live in Leeds, Otley, Ilkley, Harrogate York Knaresborough, or even Bingley, Bradford, or Wakefield. Nigel will come to you. You will enjoy relaxed, positive and encouraging drum lessons on a one to one basis on your own equipment or Nigels.

Please complete the form below and click the Send button to get in touch with us.
Thank you for submitting the contact form.